Constituent Societies
The Chicago Municipal Analysts Society ("CMAS") is an organization composed of municipal bond professionals from the Chicago area as well as from elsewhere throughout the Midwest. CMAS was formally established in 1977, and subsequently, in 1983, the organization was instrumental in founding the National Federation of Municipal Analysts ("NFMA"). More than 100 members currently belong to CMAS. Active (and non-resident) membership in CMAS is open to those whose professional work is largely devoted to municipal bond credit analysis and expertise in related areas.
Purpose
The overall purpose of CMAS is to promote members' professional growth. To that end, the organization is engaged in several types of efforts on behalf of its members:
Providing municipal analysts in this part of the country a regional forum where they can meet together to become acquainted with each other and to consider significant issues and topics--of both local and national concern--related to the municipal bond industry.
Organizing and presenting, on a regular basis, formal programs where members can hear presentations by experts who are particularly knowledgeable about various aspects of the municipal bond industry.
Representing the interests and views of members as developments affecting the municipal bond industry occur in the public policy/public finance arena (CMAS's relationship with the NFMA is at times especially helpful in this effort).
Meetings
Generally, CMAS meetings take place quarterly, sometimes involving field trips to sites of a particular interest to members. Recent quarterly meetings have included panel discussions on health care, municipal bond insurance, the future of the industry and presentations by demographers and economists. There are also two social gatherings each year, including a December Holiday party and a summer outing. Over the past years, these gatherings have drawn - in addition to bond analysts - a wide variety of municipal bond professionals from around the country, including investment bankers, portfolio managers, bond dealers, and bond attorneys.
2013 Officers
Our membership list is in the NFMA master membership list.
Our Events are listed on the main page of the NFMA site.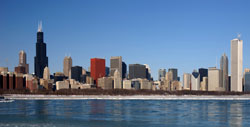 Click to view CMAS Membership